..  of 606 Kimball Hall, Chicago, Illinois, was born on 4th February 1859 and when he became a professional banjoist, travelled for a number of years as featured banjoist with the Kimble Hall Opera Company.   By 1911 he had established a teaching studio in Chicago and was advertising his "Mellow tone" banjos as "being designed and made" by himself.
He was a go ahead teacher and must have sold many of his own make to his countless pupils, although it is doubtful he made the instruments himself.  It was more likely they were made for him by JB Schall.
In 1919 he published a banjo tutor in C notation (in which he advertised his own banjo ) and six years later published a tutor for the tenor-banjo.  He retired in about 1924 to his farm in Marinetti, Wisconsin, but continued to do a little teaching. He was last heard of in 1944 when he was 85.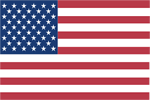 Do you have a pre 1940's banjo by this maker?  can you supply us some images?