.. was founded in Chicago, Illinois in 1931 by Henry Kay Kuhrmeyer  from the remnants of Stromberg-Voisenet which he bought in 1928.  S-V Started out as the Groeschel
Co. in 1890 making mandolins.  Subsequently the business moved to Elk Grove Village,  Illinois and was one of the largest makers of banjos in America for many years.  
The company first made banjos during the dance band boom – the instruments being designed by Kuhrmeyer, the owner and president of the company at that time.
In addition to their own branded instruments they made banjos for smaller firms to sell as their own make but there are no records of the names under which these instruments were sold as the company records have been lost.
Like all other American instrument makers they ceased production of banjos when the USA entered WWII but manufacturing was resumed in the 1950's – models including five-string banjos, tenor-banjos and plectrum-banjos. Ranging in price from $60 to over $100.
Models included "Silvertone".
Kay Musical Instrument Co.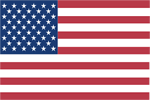 Do you have a pre 1940's banjo by this maker?  can you supply us some images?